• ANTONELLI EVENT CENTER •

Our spacious facility has multiple rooms available for events.
The Venetian Ballroom holds up to 500 guests, and is available for both private and public events. Concerts, dances, fundraisers and conventions can been held in our spacious rooms. Large glass doors open and the deck can add more seating and an indoor-outdoor experience.
The Capri Room is our medium size room and perfect for receptions, parties, showers, meetings and seminars.
The Tuscan Wine Room is the most intimate room, elegant and simply decorated for smaller events.
Our Outdoor Deck offers a great indoor/outdoor venue for many events.
Also at the Antonelli Event Center!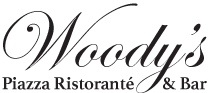 Open Evenings for Dinner – Weekly Entertainment
. . . . . . . . . . . . .
Our family has been in the business of serving delicious food, and catering for many years.
Generations of family recipes plus new traditions, delicious homemade fresh ingredients,
creative menus, and a serious dedication to personal service makes us extraordinary.
For information about your upcoming event, call us at
724-382-4600
Or use our Contact Form.